Step 1
Pre-Approval
Getting off on the Right Foot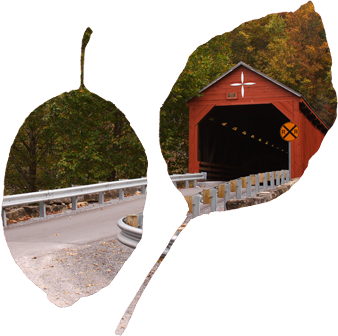 When you call us to show you a listing, our first question is, Are you working with a Realtor It's a matter of Ethics: If Suzie-Q Realtor is working hard for you, showing you homes and sending you listings, we're not going to go behind her back and swoop in for a sale, leaving her out in the cold. We'll be happy to answer your questions, but as an Accredited Buyers Agent, we're dedicated to buyers who are dedicated to us and we will refer you back to Suzie-Q for your showing and representation.
The second question, though it can off-put inexperienced buyers, is crucial: Are you pre-approved for a loan? Obtaining your financing is the first step in searching for a home. Whether it's a modest $50,000 home, or a luxury $500,000 property, most people use a loan to buy a home, and they have to qualify with a lender in order to obtain it.
Being pre-approved greatly benefits both the buyer and seller.
Sellers are more comfortable with pre-approved buyers. Making the effort to get pre-approved makes sellers more comfortable with having a stranger in their home, often when they are not present.
As a pre-qualified buyer, any seller or Realtor® is going to take you seriously. An offer on a home from a pre-approved buyer will always outweigh an offer from a buyer who is not. Pre-approved buyers can negotiate for a better price and terms than unapproved buyers. And you won't run the very real risk of finding the perfect home only to find out you cannot afford it. We worked with buyers once who had pre-approved themselves online with some app. We found them the truly perfect home, on which they made an offer which was accepted, but then they couldn't get financed. Because they hadn't actually talked with a lender, they didn't know overtime pay couldn't be included as income when qualifying for a loan. The young couple was devastated, the sellers inconvenienced and disappointed, and we spent a substantial amount of time and money only to have it come to nothing.
Buyers sometimes complain a Realtor wouldn't return their calls or didn't want to show them houses. When asked whether they're pre-approved the answer is almost always, Well, no, we're still just looking around, seeing what we like, and thinking about it. Folks, Suzie-Q Realtor takes her job seriously. It's not a hobby; it's how she feeds the kids, pays her Realtor dues, makes her mortgage, and buys auto insurance and gas so she can show you properties. If you aren't serious about buying a home, she can't afford to be serious about showing you one.
Getting pre-approved is fast and easy. It can usually be done over the phone, and takes about 30 minutes. That's far less time than it takes the sellers to run around vacuuming, picking up the kids toys, getting rid of the dishes in the sink, and expectantly getting ready for you to view their home; or for your Realtor to prepare for the showing, pick you up and drive you to it.
If you're serious about buying, we're serious about helping you. If you're not already pre-qualified, we can help you take that first crucial step toward owning your own home. We can answer your questions and make some good suggestions for lenders so that, if the very first house you see is the one, you'll be ready to buy it!
Making sure you're pre-approved is just one of the many services Heritage Realty International Inc. 
offer our buyers and sellers.